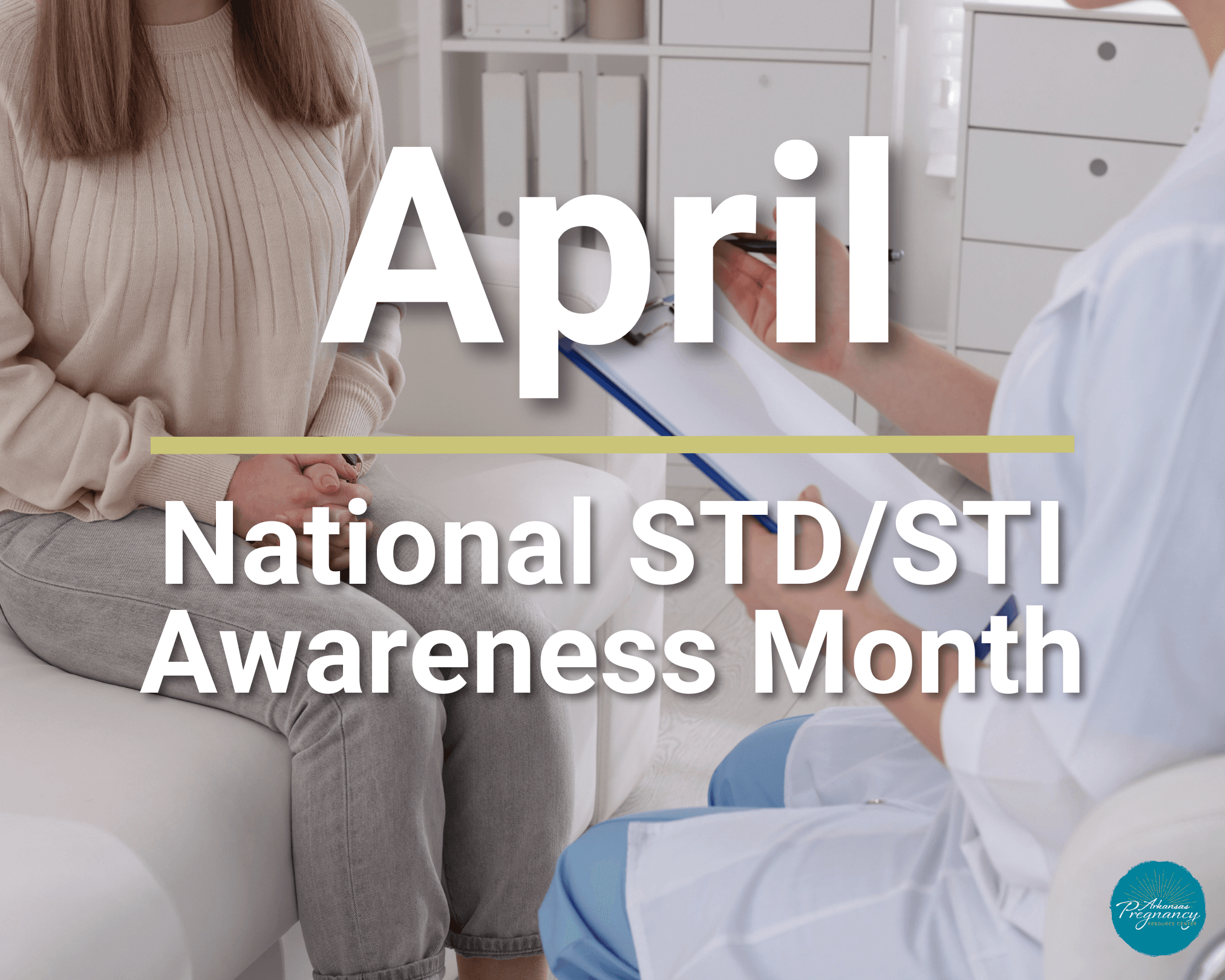 April is National STD/STI Awareness Month. At the Arkansas Pregnancy Resource Center, we offer free and confidential testing to our clients.
Every client who comes to the clinic is offered STI testing and a high-risk assessment to determine treatment needs. We test for chlamydia and gonorrhea, which simply requires a non-invasive urine sample and is sent to the lab for evaluation. Many clients do not realize that certain activities increase their risk of infection–including multiple sexual partners, or a history of previous infection. If a client meets the high-risk criteria, we can treat them on the spot.
While some people may feel embarrassed at the thought of getting tested for an STI, others who may have experienced having an STI previously may have become more casual about contracting an infection. It is important to understand that while STIs are common, and often easily treatable, about 70% of the time they are asymptomatic. The CDC recommends testing for STIs at the first OB appointment and sometimes in later pregnancy if there is a high risk. Currently, chlamydia rates are at a record-high in Conway County and across the state of Arkansas, making testing and prevention even more critical.
When an STI goes untreated, it can lead to long-term problems such as infertility, ectopic pregnancy, pelvic inflammatory disease and other health complications. Active STIs during pregnancy can pose a risk of infection to the infant at delivery. It is crucial to prioritize your health and seek testing and treatment for any symptoms you may be having. Both gonorrhea and chlamydia can also be present, even for years, without symptoms, making testing even more important.
If an STI test comes back positive, we offer free treatment for both clients and any partners. Our care and services are always free and confidential, with care and appropriate education to reduce anxiety, walk with you through the process and enable you to make choices you can feel confident about in the future.