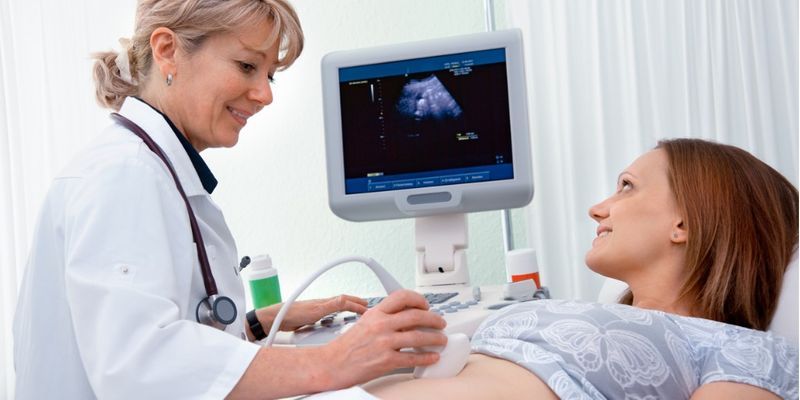 Walking through the doors of our clinic for the first time comes with a rush of emotion — stress, fear, uncertainty, doubt. Our goal when you walk out is to feel nothing but peace.
This mission to provide peace and clarity all starts with CeCelia, our beloved office manager.
Having been with APRC for almost three years, CeCelia has seen this calming transformation with countless clients. "When clients walk through our doors for their first time, I can see fear and worry in their eyes, but when they leave, most times, I see something completely different."
The essence of this client transformation is going from not knowing what to expect about a potential pregnancy, to knowing what to expect and what the next steps look like! "The best advice I can give to someone in this situation is to come see us," says CeCelia. "Come see us, let's find out if you're pregnant and if it's viable, and then we can help get you the information you need about the next steps."
APRC First Visit:
1: Walk-in, or schedule an appointment with us, provide basic personal information, a photo ID, a urine sample and determine which service the client is here for.
2: Take medical-grade pregnancy test, and offer STI testing. If pregnancy test is positive, we administer a same-day ultrasound to determine viability.
3: Discuss options and next steps.
The last step in the first visit tends to be the scariest for someone who has just found out they are pregnant, but our goal is to ease that fear. "We make sure the client knows that a decision doesn't have to be made that day — let the shock settle in and be informed to understand what all your options are."
Making sure clients are informed of all their options is at the forefront of what we do. Accurate information is critical to looking at next steps when it comes to an unexpected pregnancy, and we give clients everything we've got.
"A lot of the time the information they are hearing is from their friends, family, or the internet," says CeCelia. "Seeing their faces change when they get actual information...you see a light bulb go off and their whole demeanor changes."
The reassuring change in a client's demeanor on their first visit is tangible. What is gratifying to our staff, and what CeCelia says is one of the most rewarding parts of her job, is to see this change continue as they receive care, compassion, and information on their journey.
"Some of these cases just really touch your heart, and you check in on them and let them know you are always ready to talk, no matter what decision they end up making," says CeCelia. "It's not just about the baby, it's about taking care of the person experiencing a pregnancy — we care about the client and their well-being."